Dennis & Gary and everyone there were amazing!! Explained everything thoroughly and got my car fixed in the same day as my appointment! Thank you guys!! I'll definitely be back again.
Great service, excellent work, fair pricing. You won't find any better than All American Automotive.
Very impressed with their communication. They called and emailed an estimate with the scope and cost of the repair.
I had them service my pickup and it went extremely smooth. It was easy to schedule, and they were prompt at getting to it and letting me know when it was done. A big thumbs up!
WE FIX IT RIGHT THE FIRST TIME
At All American Automotive, we make every effort to give you the best possible auto repair service for your car or truck. We won't just throw parts at a problem; we believe in solving the cause of the issue. We believe in transparency with the customer through honesty and going above and beyond expectations.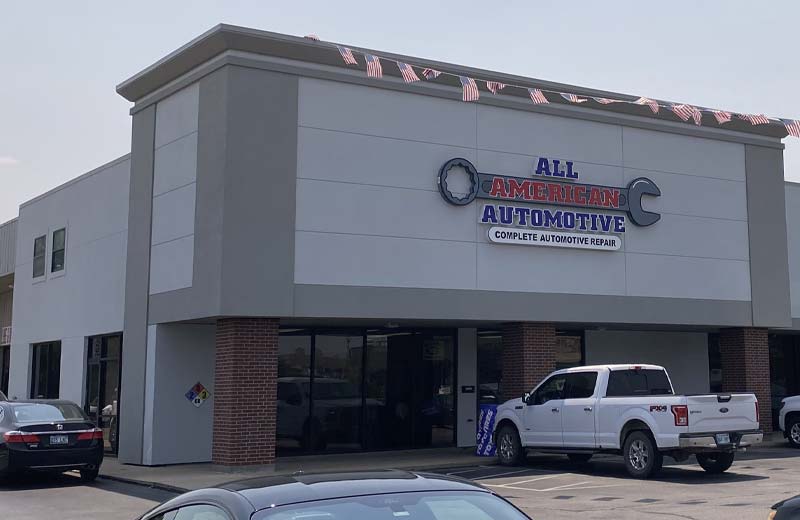 Welcome to All American Automotive
All American Automotive has been providing quality auto repair in Wichita, KS, since 1972. We're proud to serve the Wichita, KS area, including Colwich, KS, Sedgwick, KS, and Andale, KS. Come visit our expert mechanics at our location in Wichita to experience our wonderful customer service and vehicle repair services. Read more...
Call us for an appointment at (316) 722-1900, or stop in and see us at the first sign of trouble! Let us keep your car safe, and ready at all times to move your family to its destination!
The safety of your vehicle, passengers, and yourself hinges on the condition of your brakes. Proper brake maintenance is not merely a choice but a… Read more