Towing Services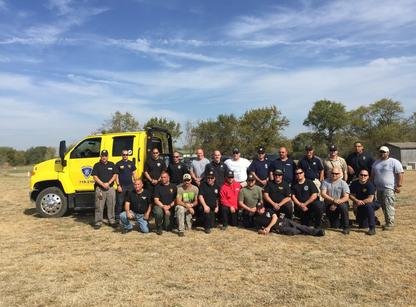 Call Our Friends at ANDOVER TOWING & RECOVERY
For Service Call - (316) 719-2100
We are available 24/7.
Areas Served: Wichita, KS, Goddard, KS, Maize, KS, Colwich, KS, Sedgwick, KS, and nearby areas.
Towing Capabilities
Flatbed towing solutions are available for passenger vehicles, motorcycles, trucks, boats, and travel trailers. Small industrial equipment and sheds can also be moved.
---
24/7 Towing & Road Service
Call 316.719.2100 to request towing or roadside assistance now. It's that easy to rescue your disabled vehicle. If your vehicle needs repair that a mobile service won't fix, you can have it towed to All American Automotive for service or a local destination of your choosing.
Mobile Services
Whether you broke down during regular business hours or not, you can get a tow truck on the way to your rural or busy location. That means you're covered when you:
Run out of fuel
Lock yourself out of your car
Need a jump start
Have a flat tire
Need towing
At All American Automotive, we know who to turn to when you need professional, fast towing services. The dedicated and professional staff at ANDOVER TOWING & RECOVERY provides exceptional, fast and reliable local towing services at some of the best rates in the industry. Choose our friends at ANDOVER TOWING & RECOVERY for vehicle recovery today.
Visit ANDOVER TOWING & RECOVERY Online